Gear Review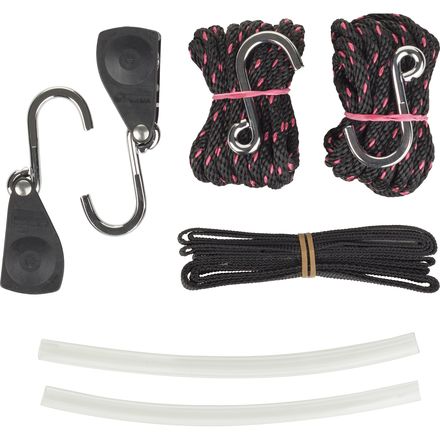 These tie-downs do exactly what they should-- secure your boat-- and that immediately makes them worth the money.

All the components are good. The "quick ratchet" works great and tightens in a flash. The ropes and straps are solid; this kit even comes with two rope "sleeves" (oddly not pictured or mentioned here) to prevent the ropes from getting friction wear by rubbing against your car. My only negative is a repeat of an earlier reviewer that the hooks are fairly short. While I have not had any problem with them coming unhooked I would like a little extra length on the hook or a more aggressive hook angle.

Combined with the straps included with the Yakima gunwale brackets my wife and I can load and secure our canoe on my car in less than 5 minutes. Not only do these straps attach quickly they provide invaluable peace of mind when carrying your craft.
View More Details on Yakima Bow/Stern Tie Down