Gear Review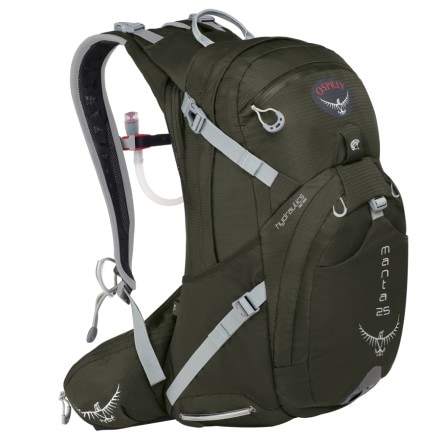 Posted on
Osprey, you are capable of so much better!
Sorry Osprey, I generally love your stuff and was excited to get this pack, but you just got too many things wrong on this one (back it goes... thx bc, you guys rock!!).

I just returned from hiking on the Napali Coast on Kauai with this thing. While there were some very nice aspects to this bag (nice overlapping front side zip pockets, hiking pole stow&go system, helmet, light lash point, pretty comfortable, stayed cool without excessive arch away from back, etc.), they were overwhelmed by the following list of gripes:

1) Nearly worthless waist belt pockets. Too small to hold more than a couple of peanuts, or a bus pass. To make matters worse, they lose most of their tiny volume when you cinch down the waist belt... I find this location the most convenient place to keep GPS, camera, phone, snacks, etc for ready access... Why can't someone make decent sized belt pockets... not that hard to keep them out of the way, and even include some kind of cinch system to keep things from flopping when the pocket is not full... Also, make 'em watertight!

2) Side stretch pockets are located way too high for non-contortionists to be able to reach water bottles/snacks.

3) Fancy new water bladder. While I liked the idea of the scaffolded bladder and was willing to put up with some additional bulk, I think Osprey could have optimized these with less material to make it lighter and less bulky. All of that structure and a drinking tube not readily removable from water bag add up to make the thing even harder to clean than older style bags. Worst of all, unless I was extremely careful when screwing on the cap, and getting it mega tight, the thing leaked all over my stuff (and, embarrassingly, the hotel bed).

4) Rain cover. Nice to see an integrated one attached, but no way I found (granted it was under flashlight in pouring rain) to firmly attach it to the top of the pack, despite integral bungee. As a result, whatever stuff hadn't already gotten soaked by bladder cap leakage, was doused when the rain cover kept falling off!

All in all, this pack made a tough hike, quite annoying.
View More Details on Osprey Packs Manta 25 Hydration Pack - 1300-1500cu in