Gear Review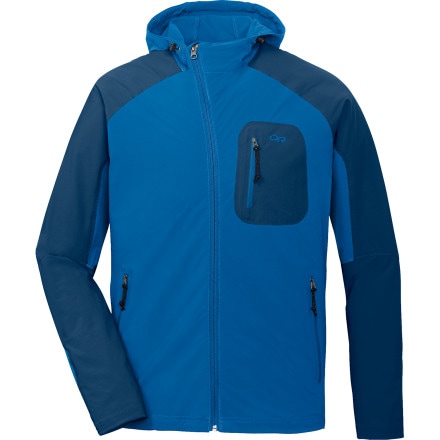 One of the best for ski mountaineering and general backcountry skiing!
Member since
Posted on
I'm not one that cares about the technical details of clothing as I think all too often companies make whatever bogus claim is trendy at the time. However, I am 100% about function. If a piece of equipment is too heavy, doesn't breath properly, or simply doesn't function as it should, it gets the axe. For the last couple years, I have been experimenting with clothing systems for backcountry skiing and am now fully convinced that what we do is an aerobic activity on par with cross country skiing or running. For the 'up', our clothing should be lightweight, water resistant, and highly breathable. Anything more might as well be a big black plastic garbage bag.

Enter the Outdoor Research Ferrosi jacket and pants. These pieces were originally intended for spring climbing as lightweight softshell protection for wind and scattered storms but I find that they are perfect for backcountry skiing. Particularly in the Wasatch where the weather and storms are typically dry, some of the heavier technical shells are superfluous. I typically start out with a short sleeve technical T-shirt with the Ferrosi Jacket and will often only wear this to the summit. It breaths incredibly well yet provides ample protection from wind/light precip. The pants are also highly breathable, stretch to provide free movement, and are cut the way pants should be. Incredulous, I have seen friends out this spring using heavy Goretex pants when the sun is shining and the temps are predicted to be in the "we probably shouldn't be skiing range".

Please understand that I believe that Goretex and heavier layers have their time and place. I always carry a puffy or some form of more protective layers...in my pack. I'm just saying that I've been there, miserably sweating like a fat ass, when there was an alternative.

So, if you can relate to any of the above, check out the Outdoor Research Ferrosi line. It's affordable with the jacket retailing for $125 and the pants for $75. And, you get some spring/fall climbing duds at the same time.
View More Details on Outdoor Research Ferrosi Hooded Jacket - Men's