Gear Review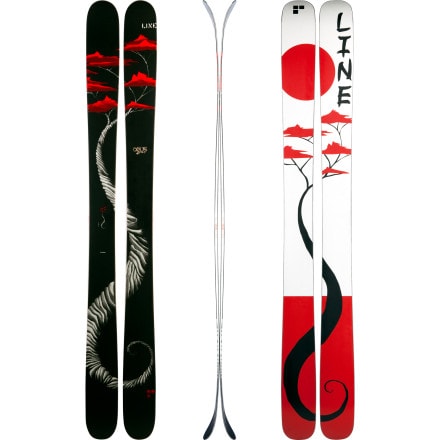 Member since
Posted on
Picked these up in a 192 and I am beyond stoked about them. Spent the last 3 seasons skiing Utah resorts primarily on a 190 moment Bibby Pro, which is an amazing ski.

I looked to these after the Bibby's taught me a lot about what I do and don't like in a ski. The Bibby's are amazing at nuking down the mountain in anything soft and can make any turn shape in the world, but they need room to run and speed to come alive.

After doing a lot of research, I bought these sight unseen looking for playful skis that won't be too much work in mellow trees but can also keep their composure when things get rowdy, and they really look like they're gonna fit the bill.

The answer to a question on this page states that these have no added beef over the 180 version, which is true, but also doesn't tell the whole story. These things are relatively soft in the tips and tails but have a lot of core material throughout the cambered section. With the advent of the 192's this year, the whole ski, including that stiff cambered section, gets longer. A longer stiff running length means that even though they're built the same as the 185's, they're still effectively stiffer. A hand flex of these next to the 185's in a shop confirms this. They definitely flex a few notches stiffer (like, almost as stiff as my Bibby's) than the shorter lengths and I'm really not all that worried about how they'll handle chop, which I think is probably the main concern for most aggressive skiers looking at a playful ski designed by a very playful skier.

I'll update this shortly with some on snow experience, but I honestly think you can buy these things in whatever length based on your size and not have much to worry about.
View More Details on Line Mr. Pollard's Opus Ski