Gear Review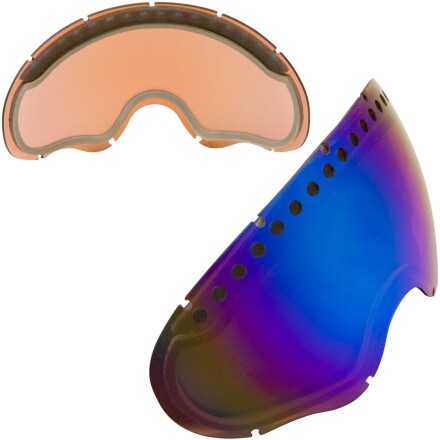 Posted on
Oakley has an issue
This review is for all A-Frame lenses.
I've come to the conclusion that there is an issue with the foam lens sandwich in all A-Frame lenses. I have had an issue with the foam in between the 2 lenses getting a crack in it letting moisture in which causes a terrible, unfixable, fogging issue in every A-Frame lens I have owned. I am fed up with it and am looking to get new non Oakley goggles soon. Sad really as I had loved the A-Frames up until this last straw. Oakley has been good at replacing the defective lens in the past, but every season I end up needing to send one of my lenses in for warranty.. really?!? Oh and even though the outside of the lens does a great job of resisting scratches.. however the inside does no job at all in resisting scratching.. i.e. only wipe the inside with a clean baby bum.

The optics are great, the tint choices are great (especially FIRE), but this issue makes all that greatness.. well.. useless!
View More Details on Oakley A-Frame Goggle Replacement Lens