Gear Review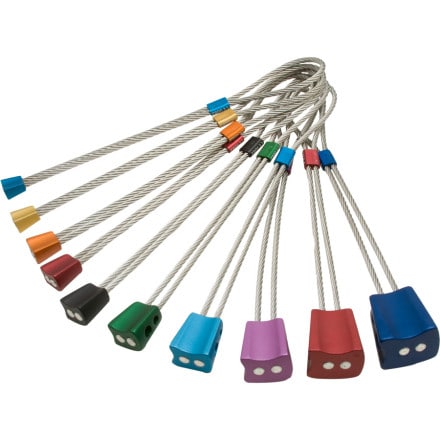 Solid and light - noticeably lighter than my BD nuts, and just as strong. The CNC machine work is beautiful, too. Honestly, they are a little nicer than the BD nuts for some placements - not all, but some. Mostly the ones where you have to hold onto the end of the loop and fish the nut way back into a crack to get to a good constriction. With my BD nuts, there have been the one or two random times that the nut head pushed up on the cable while trying to make a placement, which usually leads to lots of panicked swearing and cursing about how much I hate trad climbing.

On the flip side, you cannot do the aider trick of hooking the cable and cinching up the nut against a bolt without a hangar with these bad boys. Losing that cable loop is not the end of the world, but it is something to take note of.

4 out of 5 only because you spend more on this set of 10 nuts than on the BD set of 13 nuts, and the BD jobs come come with a racking biner. If shaving the grams is worth the premium to you, then these should be your choice.
View More Details on Metolius Ultralight Curve Nut Packaged Set #1-10