Gear Review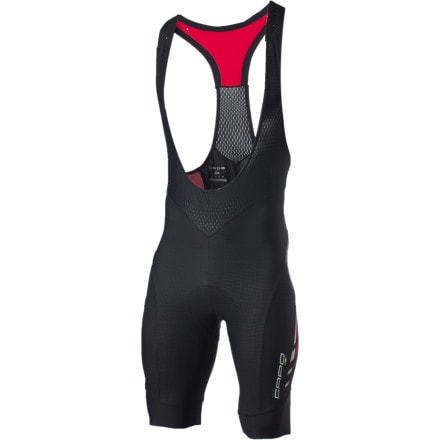 Purchased these on sale in hopes of a bib short to wear on century/all day rides. I was thoroughly impressed with the fabric, straps, and fit of the bib shorts, but the chamois was a MAJOR dissapointment. Yes, the chamois is one of the more dense chamois I've seen on the market, but the size/area of the pad is small. Why they did this, I don't know? The coverage of the chamois is smaller than I prefer as well. I prefer a chamois that extends down the inside of my thighs a bit to prevent chaffing, but the chamois on these would create chaffing on my inner thighs, based on chamois I've tried on other models.

These also have thin leg grippers bonded to the inside of the legs. I found they do their job of holding the legs in place, but tend to stick to your legs. Think of them as a piece of double sided tap. I found this to be annoying, uncomfortable, and causes an area of excessive sweating (IE does not breath well).

For the price of these bibs, I thought they would knock my socks off and be amazing, but I was quite dissapointed. I think if you ordered a size small or medium, the size of the chamois would be fine. But for the XL size I ordered, the pad looked quite tiny. I also own the Padrone bib short and prefer the chamois on this model (although the material and bib straps of the Volta are IMO nicer thanthe Padrone). If Capo put the Padrone chamois in the Volta, I would have kept the Volta bibs, but I opted to return them as they are not going to work out for me.
View More Details on Capo Volta Bib Shorts