Gear Review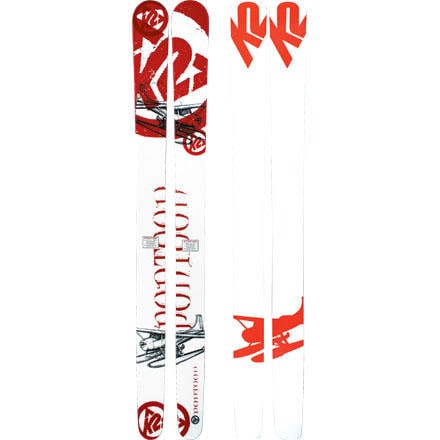 After hanging out with too many "spat heads" who rocked their spatulas in everything under the sun I decided to buy this ski at the end of last season. I ended up skiing 19 of my last 20 days of the season (march and april) on the 'toons and never once regretted having them on my feet. The one day I didn't use them I demoed a pair of Dynastar Legend Pros which are a great ski but I was wishing for the reverse camber fun of my new favorite ski.

Conditions were powder, tracked powder, soft corn and soft manmade. Everything is fun with these skis! I love throwing the tails out and getting jibby. You have to be comfortable carving on your inside edge (of your uphill ski) occasionally as the odd shape of these skis will force you to throw out everything you know about conventional 'form.'

People who call these skis quiver or specialty skis are not opening their minds to new ways of skiing.
View More Details on K2 Pontoon Alpine Ski