Gear Review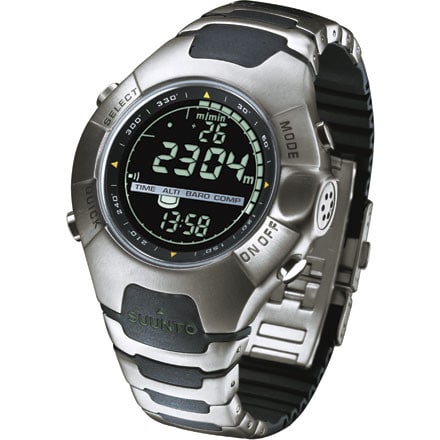 Just read the reviews on this watch and I'm kinda surprised. I bought it five or six years ago and haven't had to change the band yet. Changed the battery a couple of times and the slot in the back of the watch is kinda chewed up. While I've worn it outdoors/ocean, it hasn't seen a lot of that kind of use, so maybe that's why my band hasn't deteriorated. I've found the altimeter to be kinda wonky; there have been times when I'm standing at sea level and my altitude can vary widely. Manually setting the altitude to sea level helps for a little bit.
I don't find resetting the watch to be at all intuitive; I'm going to use the altimeter tracking function this weekend and I need to reread the directions on how to do it.
I find it comfortable and light.
I bought it on close out for cheap, don't think I would pay the asking price for it.
View More Details on Suunto Observer Altimeter Watch