Gear Review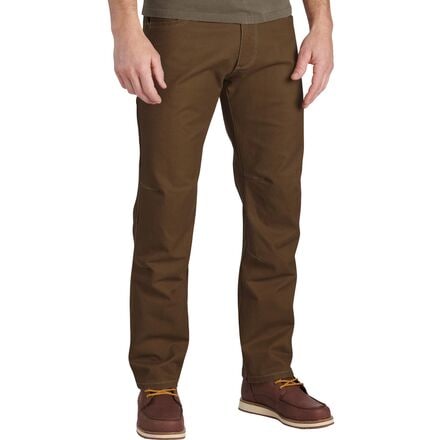 Posted on
Nondurable and Overpriced
I purchased these pants one month ago. They fit true to size and have a nice cut, but I have issues with the fabric and dye. I purchased a 30" x 30", which fits good as long as I'm careful with the dryer setting, but I would have preferred a 31" x 30" which is not available.
After wearing the pants 8 times and only 3 times in the washer, there is a gaping hole through the seat of the pants from the rivet in the left rear pocket. It is unacceptable for any pants costing $70 to fall apart so quickly, much less ones that are supposed to be designed for mountaineering. This material is not rugged or durable at all.
I also noticed that when the pants came out of the washer, they had permanent light streaks where the dye washed out in areas that the material creased during the cycle. Again, after only 3 washes I have a pair of $70 pants with a huge hole and light streaks.
I would not recommend these pants to anyone. While they are comfortable and fit great, they are not made from quality materials... and from my experience will not last. Luckily, I can return them for a refund.
View More Details on KÜHL Rydr Pant - Men's