Gear Review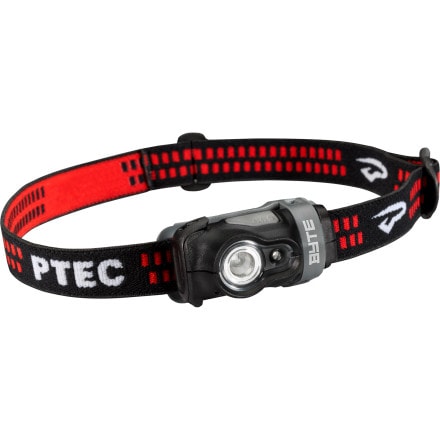 Nice super lightweight headlamp.
Member since
Posted on
I currently have three of these that are shared between my wife, my brother, and myself. They are very small and provide all the illumination that we needed last weekend during a couple nights on the AT. The settings are perfectly adequate with a low red, a low white, and a high white. The lights come on in that order with sequential pushing of the switch. It's a nice feature so you don't blind yourself with the white light before switching over to the red for night vision. When activating my previous headlamp it would switch on the bright white LED first, thus blinding you and trashing your night vision before you were able to switch over to the dim red LED.

So far these are perfect. No issues or problems. They have been perfectly reliable. I haven't seen them in a heavy downpour but the light rain followed by freezing temperatures we had didn't affect them. They are listed as water resistant so I imagine they are at least splash proof and appropriate for rainy weather. The batteries showed no signs of weakening and they appear to be plenty sturdy for average use.

Because of the light weight and small size I am replacing my Petzl Tactikka headlamp with the Byte. The Tactikka is unnecessarily bright and has less runtime despite needing one more battery. It is probably built stronger, but I am not a soldier behind enemy lines so it is overbuilt for my needs.

The bottom line here is that this is a cheap light (I paid $15 at a retail store on sale) that is reliable, super lightweight, and plenty bright for campsite use. I love it and hope that it proves to be reliable for years to come.
View More Details on Princeton Tec Byte Headlamp