Gear Review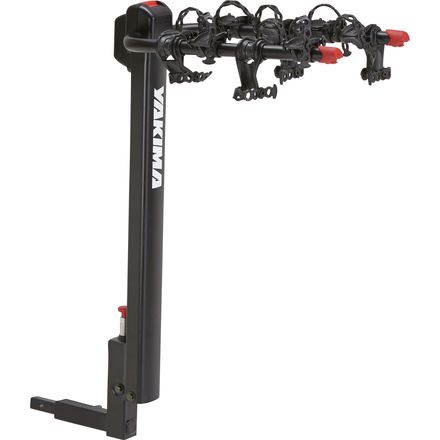 That's what...he said?

4 stars because I did think it was odd that the hitch is held on with a bolt, meaning you can't lock it to your car. The bolt does keep the entire rack solidly mounted on my 2" hitch though (remove insert for 1-1/4"). Other than that, form and function is exactly what you would expect from Yakima. Straps aren't exactly effortless after a few hours on the bike, but they keep the bikes completely secure. I usually use a bungie for each bike to keep the wheels from spinning, but probably not necessary. The mounts keep the bikes from swaying and if you're over 8 years old, you can lower the rack with all four bikes on it to access your tailgate. A little tricky to get my full suspension Giant with the shock inside the big triangle on but still works.

Be careful as I've seen the swingdaddy on chainlove for $199.
View More Details on Yakima DoubleDown 4 Bike Rack