Gear Review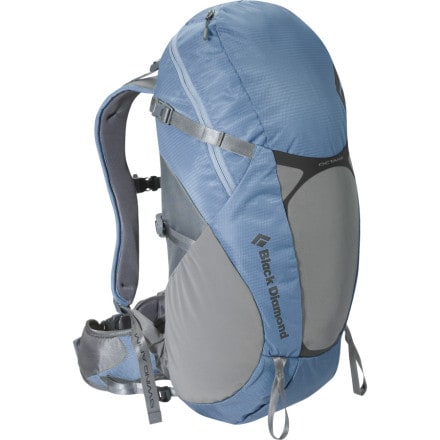 Posted on
Nice pack, Awesome suspension!
I've had this pack for almost a year and I love it. The pack is not perfect but the good well outweigh the bad. Let me start by saying the suspension is genius, my favorite so far, which is why I just bought an Infinity 60.

I am very slim, 5'9" 130 lbs and I find that some hip belts (more bulky/excessively padded) do not stay put on my skinny hips. Excessively padded shoulder straps are also a bother to me as I feel that they dig in to my bony spots more. The straps on this pack have very thin padding, and I find that this is the PERFECT blend of stability and comfort. The thin foam padding tends to mold to you as opposed to forcing itself upon you. I have never had comfort issues with this pack anywhere, and I use it all of the time.

The suspension is awesome, best I've ever worn, hands down, it will be hard for anyone else to get me to buy their packs while Black Diamond continues to make ErgoACTIV packs. This is the reason I am buying the Infinity 60, and also why I don't care about certain things on the Infinity either (such as top loading ONLY). I really cannot stress enough how comfortable this suspension is, if you are in the market for a pack, find a local retailer that sells it, try it on with some weight, you'll see what I mean... Then come back and order it from Backcountry!

Downsides:
The suspension is the best, IF KEPT WITHIN THE WEIGHT LIMITS, can't stress that enough either, this pack can comfortably take up to about 15 lbs, then the weight will start to be felt and the suspension will no longer work... at all. This is true for all packs but I feel the difference becomes extreme very quickly with this pack. Black diamond has the weight limit specs on their website, on any pack go to tech specs to view the weight limits.

The pack setup is very simple, not too many frills and thrills, top notch quality through and through, just simple. Packing for overnights would be so much easier with an extra accessory strap or two, may be even some more outside pockets.
View More Details on Black Diamond Octane Backpack - 1700-1831cu in