Gear Review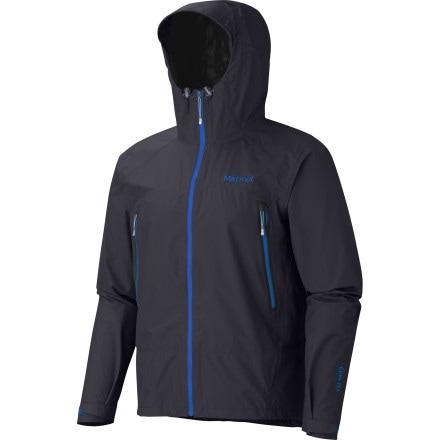 Posted on
Nice hard shell, very light, durable, breathes fairly well
I'll preface this review with my cut and paste statement that I work as a backcountry backpacking guide in Yosemite National Park. Nearly all of the products I take the time to review have seen at least a half a season, if not more, of use... and I'm committed to not bothering to write a review until I feel like I've really gotten to know a product. I never thought I'd bother to write reviews, but I've recently decided that since I've spent so much time over these last many years reading reviews, and finding a tremendous amount of value in articulate and well-informed opinions, that I wanted to give back to the community. So, with that being said, here we go...

I've put quite a few miles on my Nano, spent several days backpacking all day in the rain while wearing it. Its very durable, and despite seeing many days of use with a pack on over it, and aside from spending loads of time getting to know granite far too intimately... it still looks brand new.

Since its Paclite (meaning it has no inner liner adhered to the carbon backing) it can get a little clammy after several hours of exertion while wearing it. Venting through the pockets is effective, and does help a bit, but the biggest downside with the older version were the elastic wristbands. Apparently Marmot caught on and swapped to a velcro fastened band, which should make a big difference. The elastic wristbands lead to a lot of leakage and wet arms, and therefore more moisture inside the body of the jacket.

Its also quite windproof, though not entirely, and makes a great shell for a bit of warmth and a respite from the wind, particularly in the morning when you finally warm up in the sun and can wad it up and throw it in your pack. It packs down very small, and is very, very light... but don't let that fool you. Its a tough shell. Now if I can just get Marmot to swamp out this old one for one with the new velcro wristbands. Seeing that they've addressed that issue... its likely worth a five star rating.
View More Details on Marmot Nano Jacket - Men's