Gear Review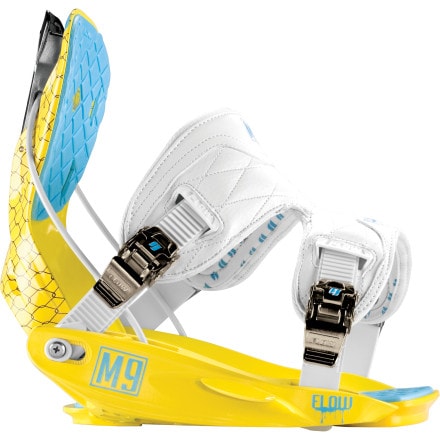 Posted on
Nice, but not quite there yet...
These are my third pair of bindings I've had so I can compare them to the Burton Mission's and Rome Targa's.
Pros: Highback rotation, great heelside response, rear entry is quick in and out, design and colors are cool, powerstrap works nice and is comfortable.
Cons: the rear entry can get caught in the back of your boot and potentially damage it, cheap paint started chipping away even before I finished mounting it! fortunately its black underneath for the black/white model, Wont work on really big/bulk boots (barely got in my '08 Burton Moto's), base heavy.

Overall, the rear entry setup is nice but it needs some work. If you're just riding down the mtn for fun then you can keep the strap loose and just step in and go but most of the time I have to stop to tighten down the straps anyways. If I tighten them down too much then I cant slide my boot out. This might be an issue with my boot compatibility more than the design tho. I think Im gonna rock them for a little while longer but will probably end up trading them in for some K2 Cinches instead. I've heard those actually push your boot forward into the strap which would solve the biggest issue I have with these bindings. I do like the powerstrap, even though it doesn't have much toe support. They're definitely freeride bindings. Only one foot cushion on the top of the binding. its nowhere near the cushioning and adjustability that the Rome Targa's provide. My final ranking for bindings I've owned so far would go to the Targas 1st, and these are tied with the Missions for 2nd.
View More Details on Flow M9 Snowboard Binding