Gear Review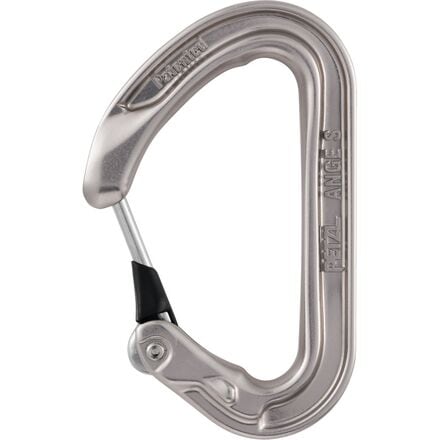 Posted on
Nice, but a couple of flaws...
Familiarity:

I've used it once or twice and have initial impressions
Because of the biner shape, it opens further than other biners since it can travel further back towards the spine. The angle feels slightly off but it's a huge gate opening. Very nice. It is also quite compact and it would be great to use for alpine draws. But I'm glad I only bought two as a sample because...

1) This biner needs a wider spine. Because the spine is so narrow and the gate is a single wire, you essentially are balancing the biner between just two contact points when opening the gate. Whereas for a two-wire gate or a thicker spine you would have three. I find myself worrying about dropping the biner when clipping it in to things. It's not that bad and it's something you can adapt to, but it's still one more thing to worry about.

2) In addition, I found that the ball at the end of the wire tends to catch the rope when clipping. To be specific, the rope tends to catch between the back of the nose and the little ball. So you need to remember to pull on the rope a little harder, or give it an extra tug, when clipping in. Another small thing you don't want to worry about while on lead.

At $11/ea I don't think that these are for me. Maybe both of these are less of a problem with the Ange L.

[edit 11/2013] My opinion on the Ange S is unchanged. But I played around with the Ange L and found neither of these issues to be a problem. For 1), the longer spine made it feel more secure in my hand. For 2), the deeper basket allows the gate to fully open with my middle finger in it, letting me easily pull rope in with no catching, mid-clip. Given its smaller nose width, I'd say the Ange L beats out the Helium as the best carabiner out there. For people with smaller hands/fingers, the Ange S is probably great too.
View More Details on Petzl Ange S Wire Gate Carabiner