Gear Review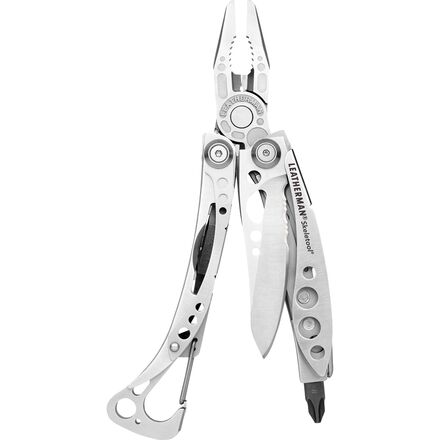 Posted on
Nice, but . . .
What I really needed in a multi-tool, besides knife and pliers, was a Pozidrive #3 bit and a Torx T10 bit for servicing Dynafits in the field. The skinny one Pozidrive provided with the $20 BitKit was pretty wimpy, so I ended up grinding a real one down to fit.

(photo here: http://www.randosaigai.com/leatherman090708_01.jpg).

Overall, the Skeletool looks cool, and the knife and pliers are way burlier than those of the Juice series, though the bottle opener/biner hanger is a waste of space since I never hang the thing off my belt and don't take glass bottles into the BC.
View More Details on Leatherman Skeletool Multi-Tool