Gear Review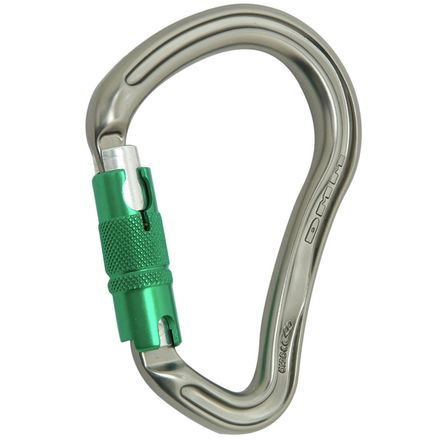 If you want lots of room for anchor building, this makes a great biner, and the screwgate comes at a reasonable price that is competitive with the identically sized Petzl William. The DMM Locksafes tend to carry a huge price premium, and you might as well buy the Petzl William Tri-Act.

This carabiner's basket size is almost identical to the Petzl William carabiner, and weights are similar. If you need to do some rigging with multiple hitches and ropes, this kind of carabiner is indispensable. If you climb in the winter, size does matter!

The strengths listed by Backcountry do not agree with DMM's website. The numbers are 25kN, 8kN (open gate), and 10kN (minor-axis).

This is a great carabiner. But so is the Petzl William. You can't go wrong with either.
View More Details on DMM Big Boa HMS I Beam Keylock Carabiner