Gear Review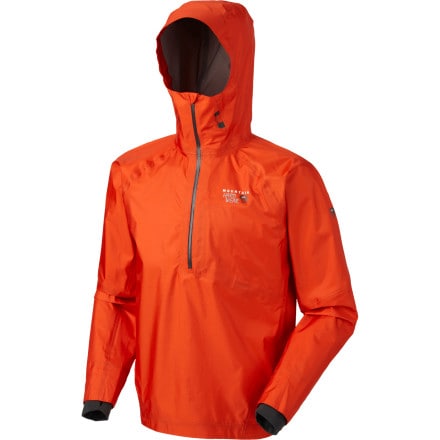 Posted on
Nice Jacket, Off-sizing
I really wanted to like the Quasar. Really, I did!

I wanted to enjoy a 9oz waterproof/breathable jacket. I wanted to have a lightweight shell that could disappear into my pack on trips into the mountains. I wanted to forget I had it with me until the skies opened up and reminded me that I needed it.

Alas, it was not to be. Mountain Hardwear just doesn't fit me.

I first tried a large. It fit in the shoulders, but was long in the sleeves and wide in the torso. I exchanged that for a medium, but it was to narrow in the torso for me to pull over my shoulders without serious contortion. If you're my size, there's just no happy spot in the middle.

The jacket itself seems well constructed. The fabric has a suppleness to it that avoids the technical crunchiness of normal shells. I didn't think the hood was big enough to fit over a ski helmet, but a climbing helmet would likely fit. The lack of a second drawstring on the hood to hold the sides back was a flaw.

Overall, if this thing fits you, it's a decent solution for a light-weight technical shell. If you're like me, however, it won't fit. I'll sacrifice the extra 2oz in exchange for the zipper and pockets of my Arc'teryx Alpha SL hybrid.
View More Details on Mountain Hardwear Quasar Pullover Jacket - Men's