Gear Review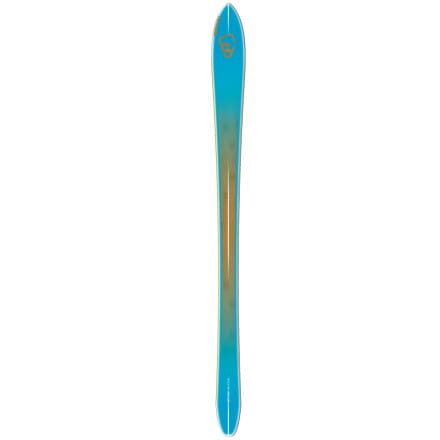 Posted on
New Generation Performers
I recently purchased BBR 8.9 at 186cm length. Finally an all mountain ski that not only claims but really does it all. I am 5'9" and usually don't ski that long, but those are perfect. So easy to turn, carve really well on hard pack with tight arcs. Excellent on powder and crud. All mountain ski have never been performing so good. I was sick of changing skis for groomers and powder or chopped and mushy snow. The ski really allows you to step on the tips and drive it through the turn as a real race ski while if you want to be more relax and a bit back seated the ski will do it as well. People are not aware with the versatility and the power of those ski and sometimes I can hear funny comments about the shape and the width of the tips. Whoever like to carve will love them from the first run.
Salomon needs to do something better advertising them since most of the people are skeptical, judging just by the look and knowing from the past that a fat ski will not perform on groomers. Indeed it's not a fat ski, it is just designed so it can perform in any conditions.
I am going to retire few pairs of my HEAD iSupershapes well known to be one of the best carving skis.
Salomon really nailed it with the BBR.

View More Details on Salomon BBR 8.9 Ski