Gear Review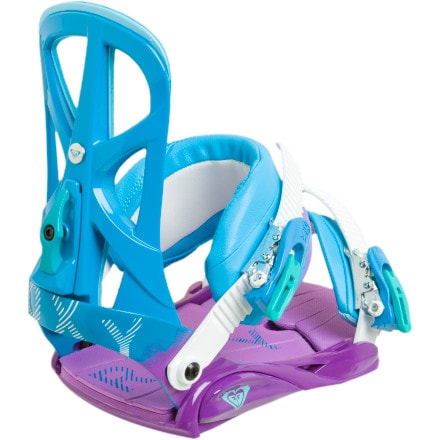 Well.... First off, I LOVE how super lightweight they are and how comfortable the straps are! Those get five stars for sure.

Now.... These bindings still have forward lean even if it's set at 0. Someone didn't design these right and the highbacks don't go back all the way. The forward lean isn't subtle either- IT'S REALLY THERE. I HATE IT. I feel like I am in such an awkward position whenever I spin or even turn heelside. Don't despair though. THERE IS A FIX!

When you look at the forward lean adjuster, you will see two prongs sticking out below it. Those prongs are hitting the heelcup so the highbacks aren't able to go back all the way. SAW THOSE BITCHES OFF. DIE DIE DIE. Once I sawed the prongs off, I could immediately see a difference. The highbacks are now able to go back further into the heelcup and -gasp- they look like they are straight up! Could it be?? No more stupid forward lean?? I haven't rode since I sawed the bindings, but I will be sure to update my review once I do.

Another thing- SUPER NARROW. Your boots will be stuck and you have to karate kick after you unstrap to get out of the bindings. It's pretty funny.

EDIT - After sawing off those two prongs on the highbacks and riding them a whole season, I now love them. The old boots I had in my last review were the Nike Zoom Force 1, those are bulky boots. I got new K2 Contour boots, and they are much more slim. They fit perfect in these bindings and my boots don't get stuck anymore.

Unfortunately the K2 Contour boots are super smooth, so I had another problem. My toe straps slip all the time. It's ridiculous. Even when tightened to the max, they still slip. I cut up a bicycle tube and super glued pieces on the underside of the toe strap and it seems to help. These bindings are pretty good, but they do need a little tweaking to be perfect like I mentioned above.
View More Details on Roxy Team Snowboard Binding - Women's