Gear Review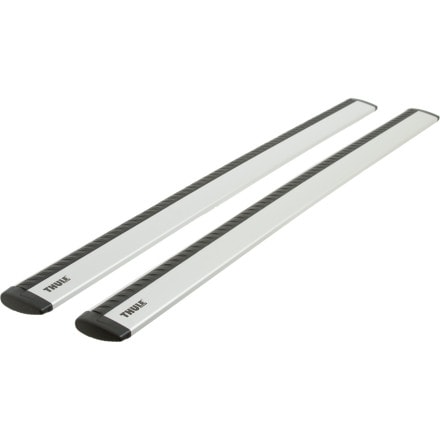 Posted on
NICE RACK!!!! (on my roof)
Thule makes great stuff. Period. I have an Aero Blade / Rapid Traverse / Flat Top 6 setup on my MK 4 VW GTI. Since this is the first time I've been in a car with a roof system, I don't have anything to compare the noise level to; but I can tell you that, particularly at freeway speeds, these bars won't cause many dBs above the amount of wind noise you'd experience at 60-80 mph without stuff on your roof. Under 30-40 mph you'll probably notice a bit of whistling, but it's not terribly loud - and again: this disappears completely somewhere between faster surface street speed and freeway speed.

With respect to installation: Thule has devised an ingenious built-in measurement system that centers your bars perfectly; and the Aero Blades feature a "T-slot" that runs the length of the top of the bars. These slots allow your carriers to mount directly to your bars (Thule XADAPT kit or trip to hardware store for t-bolts required).

NOTE: Aero Blades are NOT Thule Fairing compatible!!! That said: you won't need a fairing for aerodynamics, but for those of you who are married to your fairing's aesthetic benefits, here's your big head's-up going in!

All-in-all: these are awesome. Sure, they're more $$ than your basic no-frills square bar, but when it comes to quiet aerodynamics and a functionally clean look, you can't go wrong here.

View More Details on Thule AeroBlade Load Bar Pair