Gear Review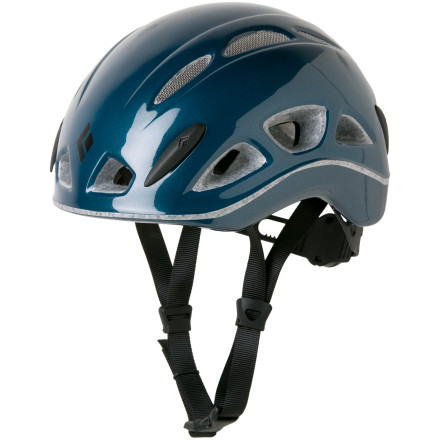 "It's too heavy on my head", "I sweat too much when I wear it", "It feels awkward while wearing it." These used to be my excuses for not wearing a helmet while sport climbing. The BD Tracer no longer allows me to use these excuses and, thus, I find myself wearing my helmet nearly all the time now. This is good. It's lightweight, well ventilated and fits snugly on my head. It hasn't slid back or sideways while on my head so I don't end up looking like that cockeyed-helmet-n00b guy we've all seen at the crag. :-)
I always wear my helmet while alpine or multi-pitch climbing but tended to leave the helmet at home for sport climbing. When I realized this is a flawed line of thought, I went looking for a lightweight helmet I'd want to wear all the time. Friends have the Petzl Meteor III and I found that to look bulky. The BD Tracer felt slimmer while still offering enough cranial protection for my tastes. Many days of climbing with the helmet have solidified this helmet as my new favorite and I'm wearing a helmet nearly 100 percent of the time now.
Regarding the size, I've been wearing a Petzl Elios size 2 and purchased the BD Tracer in size medium. With the medium, I've got a little bit of adjustability on each end of the adjustment dial so I can put on a skull cap underneath the helmet on those chilly days.
View More Details on Black Diamond Tracer Helmet