Gear Review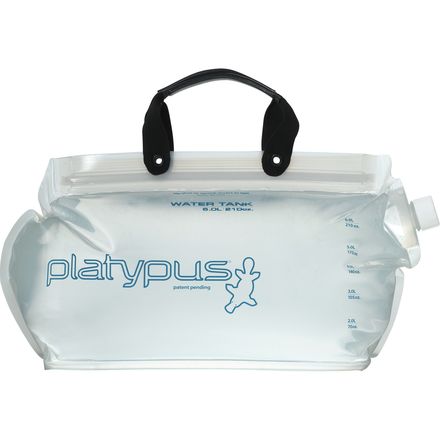 I bought the 4 liter version, then read the concerns from reviewers. Concerning the integrity of the zip-lock. I filled it with 4.5 liters of water (so full that all you see is a couple of tiny air bubbles) with 105+ degree water. (I wanted to test for warmer conditions so that the ziplock was as pliable as it would ever be.) I bounced it on the kitchen counter, the floor, and I put weights on this bladder to simulate a similar load it could be subjected to at the bottom of my pack. Not one drop leaked from this bladder.
However upon examination, I am still a skeptic of the ziplock. I plan only to open the ziplock when it is absolutely necessary.
My intended use is very long, dry leg, of a Grand Canyon trip.
Empty, the 4L version weighs 3.6oz. Very full (at 4.5 liters) it weights 10lbs-4oz. I can't comment yet on it's durability, but my 3L Platypus Hoser shows no pending problems after many many miles.
View More Details on Platypus Platy Water Tank