Gear Review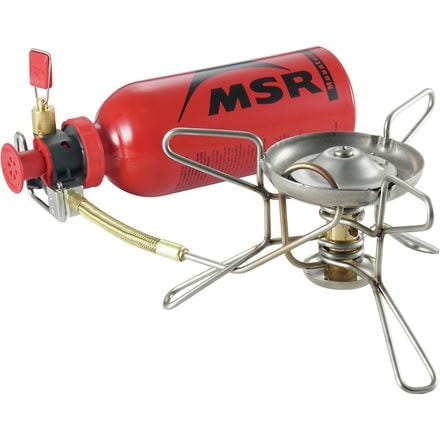 Posted on
Most sturdy little companion so far
The MSR whisperlite was my first and only stove so far. I've had it now for about 7 years and it still works like a charm. There are so many great things about it, I don't even know where to start:
- it packs so small that (without bottle of course) I can stuff it inside my pots for transport.
- it is lightweight
- every thing on it you can take apart and if necessary repair (although mine never broke)
- people that are unexperienced say you can not regulate it and I agree, it does take some special touch to manipulate it the way you want, but you CAN definitely lower its burning power or increase it according to cooking needs
- I am too cheap to buy white gas and always use the cheapest fuel from the regular gas station and it does get dirty, but the really handy shaker jet auto cleans it nicely. After cooking and before storing it away I just give it a good shake to get the carbon out of the jet and that usually does the trick. I think in all its life I have taken it completely apart only twice.

One downside of it being a fuel stove however, is that some problems might occur at the airport. Traveling back to the US through Vancouver Airport, they actually took out my fuel pump and the fuel bottle although both were empty, but apparently smelled. In all my travels across Europe this had never happened before. So just make sure you completely let all parts air our before trying to get it in the plane. O and never mention you have camping gear in your backpack, makes things a lot easier.

But anyways, I can highly recommend the stove!
View More Details on MSR WhisperLite Stove