Gear Review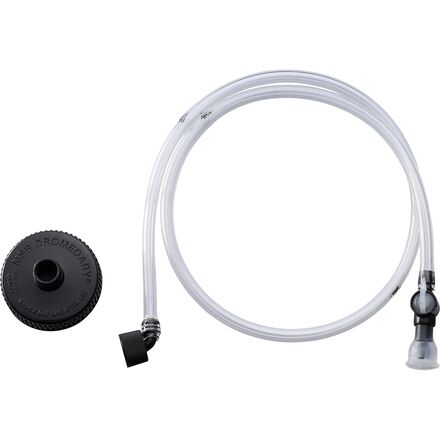 Using this adapter and any compatible MSR reservoir results in a far more versatile system.
PROs:
1) Easier to clean than a regular hydration bladder; applies to both hose and resevoir.
2) Can use the reservoir as a store of water when in camp.
CON:
1) Not a streamlined: having the hose stick out is a bit annoying, but nothing serious.

Overall: Great product.
View More Details on MSR Hydration Kit - For Use with Any MSR Bag