Gear Review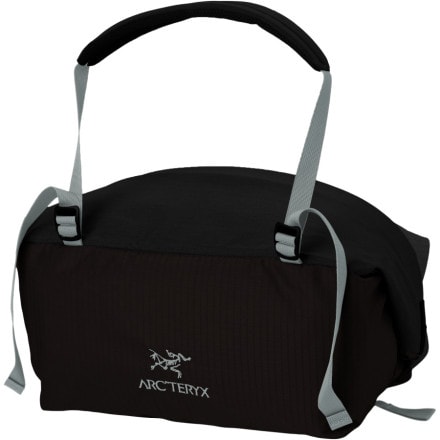 More Compact than Ropemaster
Member since
Posted on
I bought this to replace a ropemaster back that I originally purchased back in 1996 as it had finally fallen apart. I was primarily interested in having a small, compact rope bag that would fit inside a backpack. After searching for quite some time, I realized that the Arc'teryx Pali was really the only bag that would fit this criteria.

When I go to the crag I typically like to put everything inside of a pack. I use an Osprey Variant 52 if I am trad climbing or an older ~35L Kestrel if I'm sport climbing. The 1st time I used this bag, I was able to fit the rope bag with a 9.8mm x 70m rope, a medium sized trad rack, harness, shoes, helmet, chalk bag, 3L of water and other essentials easily into my pack. Unlike the ropemaster, which required substantial effort to situate the bag in the bottom of my pack and even more effort to remove, this rope bag fit rather easily. I found the bag works well for its intended use (stowing in a pack), although it is a bit pricey.

As for the ease of use of the rope bag itself, like many of the reviewers have noted, you have to be pretty careful when flaking the rope onto the tarp before rolling it into the bag. With the 70m rope, it certainly seemed to require the rope be rolled fairly tightly in order to allow the roll top of the bag to close. With my older 10.2mm x 60m rope, the effort seemed to be about the same (maybe a little easier). Perhaps it is because I'm used to the original ropemaster bag (plastic buckles), or because I am just very anal-retentive about flaking my rope, but I feel that the effort to get the rope in the bag was about the same as what it took to get a satisfactory fit with the ropemaster - that is neither allows one to quickly throw the rope on the tarp, roll it up and go.

If you aren't looking to make this into a crag or gym bag with your rope and all accessories inside, and if you don't care about taking a bit more time to flake the rope, then I would recommend this bag to anyone looking for a packable rope bag. (Picture has 9.8mm x 70m rope).
View More Details on Arc'teryx Pali Rope Bag