Gear Review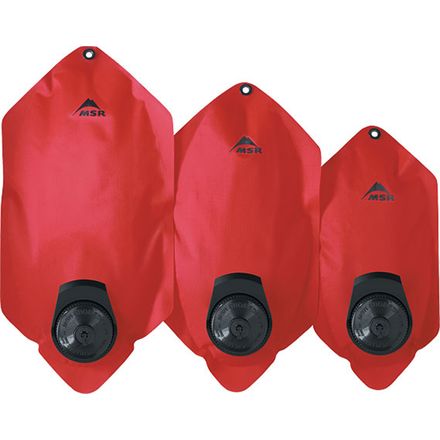 Member since
Posted on
I'll preface this review with my cut and paste statement that I work as a backcountry backpacking guide in Yosemite National Park. Nearly all of the products I take the time to review have seen at least a half a season, if not more, of use... and I'm committed to not bothering to write a review until I feel like I've really gotten to know a product. I never thought I'd bother to write reviews, but I've recently decided that since I've spent so much time over these last many years reading reviews, and finding a tremendous amount of value in articulate and well-informed opinions, that I wanted to give back to the community. So, with that being said, here we go...

These are another of those pieces of gear that wind up being the unsung, unthanked whipping boys of our trips. Water and water containers are not sexy like hard shells and backpacks. People sit around and croon about their new Arcteryx Alpha SVs... or their trusty old Western Mountaineering bags. Who gets hot and bothered talking about their water containers? If these could talk they would sound like Milton Waddams from Office Space. Don't let their timid, unsexy demeanor fool you... these are the grunts of backpacking. Give them a few strokes of appreciation, invite them to be a part of your quiet time around the campfire, clean them once in a while, and for God's sake don't put them up wet.

Care for these, show them a little appreciation, and they'll faithfully serve you for decades.

Disclaimer - I left this same review for the normal Dromedaries, because we use both, and I feel the same about them. They are steadfast and trusty, and unsexy enough that they don't get the love they deserve.
View More Details on MSR Dromlite Bags