Gear Review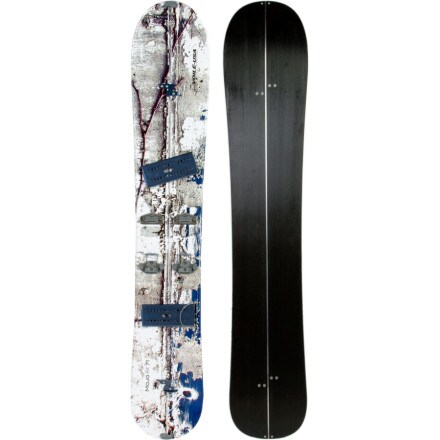 Let me preface my review with this: I have never splitboarded before. Never ridden any other splitboards besides this.

I guess maybe I had different expectations for what this board would feel like. It's heavy. Like... really heavy. Could definitely be because I'm used to riding light park boards, but this thing felt like a tank.

Something about this board just felt... off. I consider myself a pretty good rider and this thing had me totally off my game. Tons of things this could be attributed to (heavy PNW snow, me being used to riding a true twin vs a tapered directional powder board, me having size 9.5 boots on a board this wide... the list goes on).


It felt like it just wanted to point in a straight line, and if I tried to force it to do anything else I felt the flex of the board hindering me.

Pros:
It's a splitboard, you can get out in the backcountry with a lot less effort (ONCE YOU MASTER IT!)

Cons:
Heavy
Doesn't handle hardpack well
Too wide for smaller feet? (I got a 161)
Difficult to learn without guidance
Flex is weird

Guess it's back to the park and riding inbounds for me!
View More Details on Voile Mojo RX Split Snowboard