Gear Review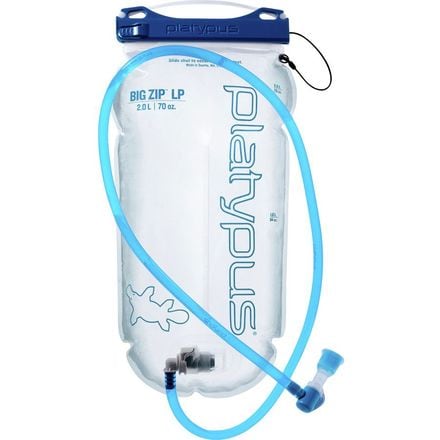 Posted on
Mediocre product
I had the BigZip 2L for two years and a half, after that the zip started leaking. The problem was at one of the zip's ends - it was too close to the margin, and the water eventually found a way to escape through the zip's channel. I'm not sure this is a clear description of what happened, as I am not a native English speaker, but to me it is clear that the manufacturer does not have good quality control, as the zip molding is badly done. Other minuses of this product are :

- the zip is very hard to close, especially in cold weather - you will loose a lot of time trying to close it
- the blue "platypus" inscription and everything else imprimated on the water bag started to fade away from the first use in a day hike, painting my pack with blue. After a few trips, the whole water bag looked like it was 100 years old
- the iron in the attaching clip started rusting after a few weeks - again looking like 100 years old
- hose is too long - you will end either with too much hose out, dangling in front of you, or with too much hose in your backpack, possibly strangulated by other objects or the convoluted positions inside the pack
- the mouthpiece does not have a cap - this is not hygienic, othe companies offer this in the standard kit
- if there is pressure on the water bag (too tight backpack), and the faucet is opened at mouthpiece, the mouth valve will give away, allowing water to pour - this is especially bad when you have it completely in your backpack fully filled
- the safety blue fastener/handle is annoyingly dangling when refilling

Fortunately, I decided to switch to another company making hydration systems, and the BigZip is only an ugly memory now.
View More Details on Platypus Big Zip LP Hydration Bladder