Gear Review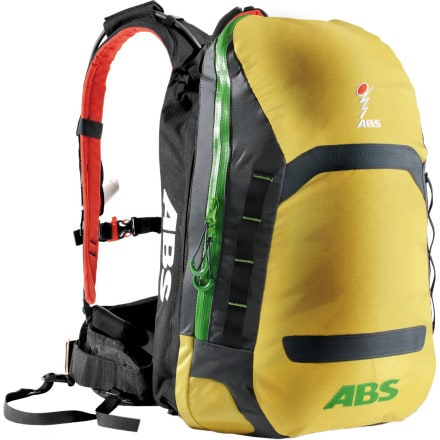 Marvel of technology & safety
Member since
Posted on
I had a chance to use four separate airbag packs last year and this one was my favorite for day tours. A major problem with many of the other packs is that they are so heavy, bulky or carry so poorly that after a while I started to only take them out on "dangerous" days, but if it was dangerous, then I was being extra careful to begin with. Like a seat belt, you have to wear an avalanche pack all the time for them to be effective, not just when you think you might trigger a slide.

Specifically, this pack is nice as it has two balloons (nice if one pops in the rocks, etc) and also two venturis to fill them up, so it inflates much faster. It also uses a nitrous cylinder, which at first seems like a negative (can't refill them at a scuba shop), but in practice it means a much small, lighter cylinder and no gauge, so the entire package is lighter and trimmer.

The pack I've been using is last year's version, but is basically the same idea. It is a very small pack that zips on/off of the "base unit" and the pack can be swapped out for a larger size. The 15 liter is tiny for day touring, but in the Wasatch you don't need much, so it works fine for my needs. You can't really carry much more than a shovel and a bit of food in it, but you can strap stuff onto the back if need be.

The harness is well thought out and features a lightweight steel buckle that is easy to thread with gloves/mitts on. The waist strap also has a velcro tab which allows you to wear the waist belt without having it fully cranked down. This is a nice feature as sometimes you just want to tag the pack on (like walking around in the parking lot) without going through the hassle of fully engaging it. The trigger can also be moved from side to side, as well as up or down, which is a great feature.

Overall, the best thing about this pack is that it is light and trim enough that I wear it all the time, which is the bottom line. The main, and only downside is the price, but airbag packs in general are pricey, so you might as well get the best one.
View More Details on ABS Avalanche Rescue Devices Powder Line 5 Backpack