Gear Review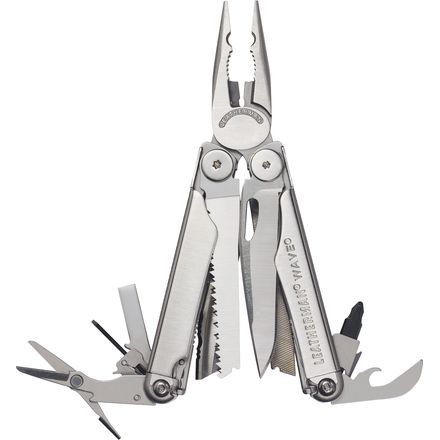 Posted on
Magical Mystery Tool
This thing is great. I am constantly tinkering and fixing things, and now that I have the wave I wonder how I got along without it.

Tools lock in place securely and release easily.

The tiny black tool in the picture is a reversible eye glasses-sized screwdriver. Used it today to repair a pair of ray bans my son found in some mud in the park. Now they work great and I look cool.

The nylon sheath is extremely useful. It has several accessory pockets, and I have mine set up with a penlight on one side, a home-made mini sewing awl on the other, and a mini bic lighter that fits perfectly behind the velcro. Not as cool as the old leather sheath, but very utilitarian.

It is a little hefty for backcountry. But I usually bring it along.
I would gladly trade one of the knife blades for an awl and/or a corkscrew--I always bring a real knife anyway. Might just modify the regular blade to a carver/awl shape.

Every time I try to fix something, and then realize that I have this in my pack, I am filled with the joy of preparedness.

Update: I broke the flathead side of the tiny screwdriver bit while repairing a phone that a baby dipped in a glass of water. I wrote to leatherman's customer service and they sent me two replacement bits free of charge. awesome.
View More Details on Leatherman Wave Multi-Tool