Gear Review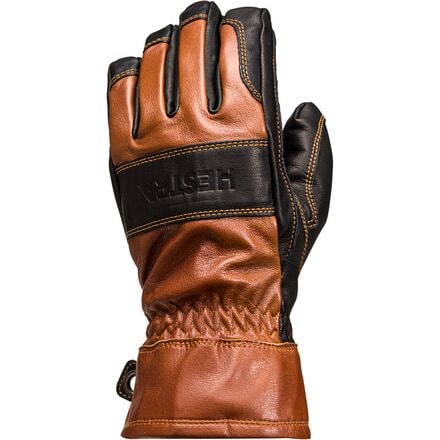 Posted on
MUST BUY THIS NOW.
I have the seth morrison Hestra glove/mitts... I loved them until my hands would be damp and cold. Then I'd put my hands in my husband's guide gloves (much less attractive for a girl, imho) and they'd feel amazing and wooly and warm.
I finally bought these this year and haven't looked back.
These don't match my pink jacket as nicely but my hands are so so happy.

* The wool liner stays warm when wet
* The wool liner comes out to dry and dries fairly fast
* The wool liner is well-secured with lots of velcro detailing.
* The length is fine- not too short but not clunky and annoying.
* The loop and small carabiner on the side keep them together or you can clip to your pack when hiking/touring and your hands overheat!
* Leather softens up fast
* Pack up so small & work great as a second pair in my ski backpack
* Fast on/off
* Held up in both wet snow & fine 3 m deep powder.

Could improve them with Hestra handcuffs but those can be ordered separately from Hestra directly and sewn in (which is what I did).

SUPER LOVE.
View More Details on Hestra Guide Glove