Gear Review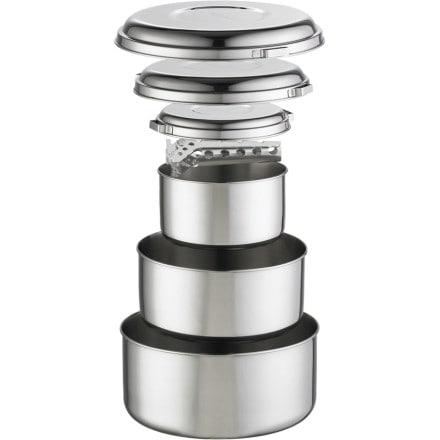 Once again, MSR makes an excellent product designed to last a lifetime, and then hand down to my kids (maybe).

I've had this set for many years, and aside from some small dents in the lid, they look brand-new. They are not coated, which can make some things stick...but that is the catch: you can clean them with gravel from a stream, moss, steel-wool, rocks, files, anything that you get your hands on.

Bomber set of pots-maybe slightly heavy, but worth it when you want something solid and worth your time.
View More Details on MSR Alpine 4 Stainless Steel Pot Cookset