Gear Review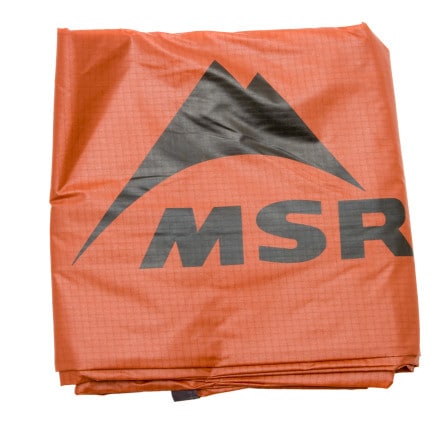 Posted on
Loving my Carbon footprint!
If you have the Carbon Reflex 2 tent, you have a tent that's a little over two pounds. Now, if you didn't purchase the footprint upon purchasing the tent, you should have, you don't want to wreck your $500 tent and the tarp you would be carrying will most likely weigh more than the entire tent and definitely not pack down efficiently the way this will. The footprint comes in a nice mesh and ripstop nylon bag that matches the aesthetics of the carbon. You don't need this extra bag as the footprint can fit in the tent's stuff sack. but the bag is nice for other random smaller items you may have in your pack or for your guy-out lines or stakes. The footprint matches the tents floorplan exactly and can also be used as a shelter floor when paired with the fly. When setting the footprint up with the tent, the poles go through the tabs of both the tent and the footprint without any struggling or fussiness. The carbon's footprint has an MSR logo which lines up with the tent floor's MSR logo, so there's no guessing on how it sets up.
Get it, you pretty much HAVE to.
View More Details on MSR Carbon Reflex 2 Footprint