Gear Review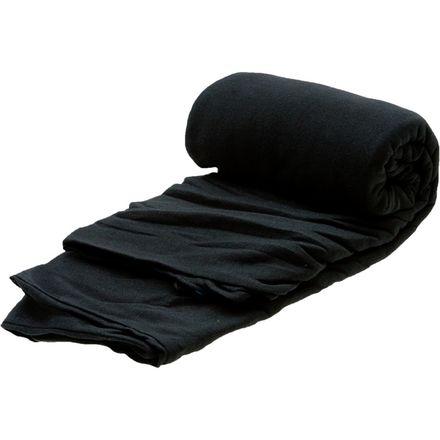 Posted on
Love the way it feels.
This review might be a bit odd for some people, but I'm guessing some will get it. I don't like the feel of most sleeping bags against my skin. Never been a big fan of nylon. Of course it is what is and I love backpacking. I use this liner even when I don't need extra warmth just cause I love the way it feels. The extra warmth is a very nice bonus. It definitely adds warmth I just don't know how much extra warmth it adds I've never tested one night, one night without.
I can say that right after I bought this I was messing with it in my truck whilest driving. (Ya, I know 10 and 2.) I had it pulled out of the bag and I put hood up over my head. Even though my cab was a comfortable temperature, my head was sweating within about 5 minutes of having wearing it.
I can also add that on my most recent hike I was of course using this liner in my bag. During the night the liner came down around my waist only covering lower section I felt a slight chill around my chest and and arms. I woke up and pulled the liner back up all the way and was back to be being nice and warm in no time.
So in short I'd buy this again. I'm not sure if really gets as many degrees as the advertisement says, but it does get the job done.
View More Details on Sea To Summit Reactor Thermolite Sleeping Bag Liner