Gear Review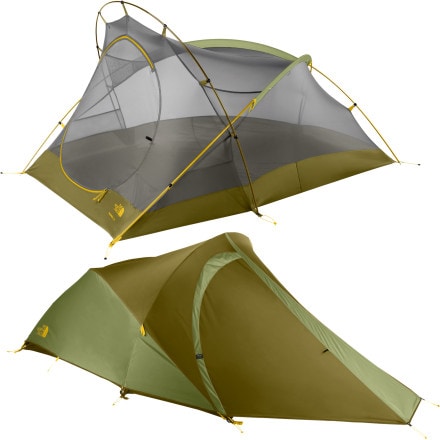 Member since
Posted on
After a lot of research and much deciding I finally came to the conclusion to get this tent. I was going on a 30 mile backpacking trip in the Rockies of Colorado. The weight, cost, reviews, and brand name were what sold me in the beginning. After 3 days of constant colorado rain at about 12,000 ft. I can honestly say I slept great and remained 100% dry. I can't say the same for my camping partners in their tent I wont name. Many people are saying this tent is crowded for two people Me(6' 175lb) and my tent partner(5'11" 150lb) had more than enough room in this tent. However on the last night of the trip it stopped raining and my tent partner did not know the universal rule of 'No food in the tent." He left a cliff bar in the side pocket, a mouse had climbed up the mesh and chewed a 1.5" diamater hole in the tent. Needless to say waking up at 2:30am to a mouse crawling on my face made me a little, um furious. So dont leave any food in the side pocket!!

Two thing I would buy and replace right from the get-go is the tent spikes, not very good for the sometimes hard CO ground. BUY the footprint you will be happy!

I contacted BC about getting a mesh repair kit because I did not expect anyone to give me a new one for something that was 'my' fault. They located the mesh repair kit for me, and said they would completely replace the tent altogether....WOW backcountry HIGHLY impress with the costumer service - you earned yourself a long time costumer!!!
View More Details on The North Face Tadpole 23 Bx Tent: 2-Person 3-Season