Gear Review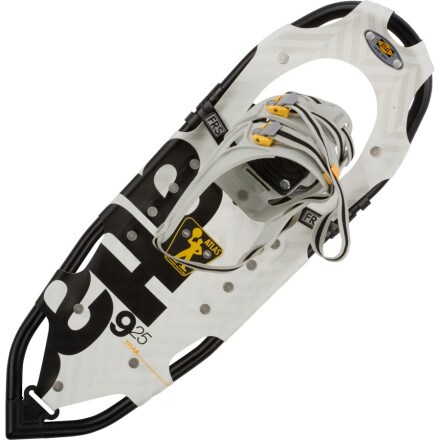 Overall they're not bad, at least for flat terrain. They're a bit wide though.

The worst part is the binding. If you've got them tight, and they get frozen over, then it's very difficult to get them loose again. If you're on solid ground, you may be able to rock back and forth to loosen them up. But if you're still in snow, that doesn't work.

I had to add a key ring under the strap. That allows you to pull some slack into the strap, loosen the heel, and step out. Otherwise, you might be there a while trying to get your fingers under the straps.

I don't know why they put such secure bindings on shoes that aren't rated to do more than groomed trails. The rubber/hook bindings on Tubbs work much better.
View More Details on Atlas 9 Series FRS Snowshoe