Gear Review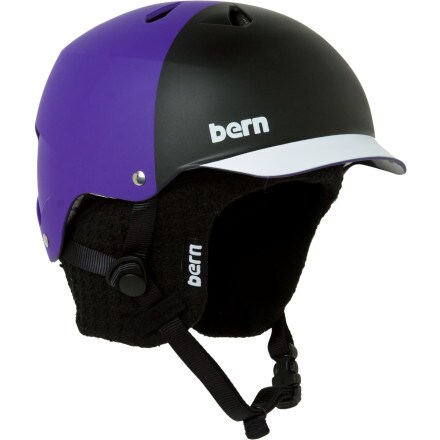 Just picked up the Watts hardhat in matte black. I haven't ridden with it on yet, but I tried it on and it seems to fit very well. Word of warning: I wear a size 7-1/4 hat and the Bern sizing guide says I should be in a size Large helmet, but when I tried on the large it seemed a bit too loose with the liner in. With the liner removed, way too loose. So I ended up getting the Medium even thought it's a bit snug....I'm counting on the foam pushing out a bit as I wear it more.

It looks great. One of the most low-profile protective lids I've found. My Anon hawkeye goggles seem to fit well with the helmet (see attached pic).

A drawback for some could be that it's not technically a "helmet", i.e. it doesn't meet the testing standards necessary to certify it as a high-impact protective helmet. For me, I currently ride with no head protection, so even this "hardhat" is 1000% better than my current situation. I'm also not chucking myself off of huge jumps though, so the worst I expect is a little tumble down the hill or off a flat-down box.

I would have liked to see some adjustability built in but there is none. You just have to pick the closest size for your head and live with it possibly being a little too loose or a little too snug. Competitors' helmets go for less cash and have more adjustment capability.

I'll update my review after actually riding with the helmet.
View More Details on Bern Watts Hard Hat w/Knit Liner