Gear Review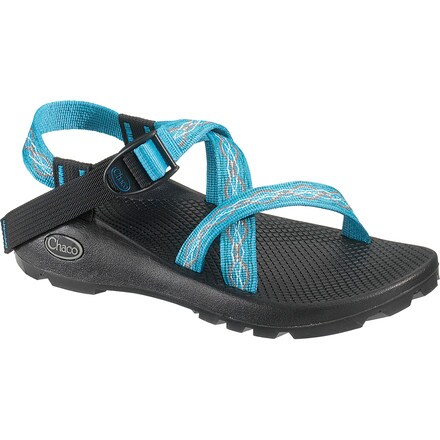 Posted on
Look ma, no velcro!
I'm a relative newbie to the Chaco scene; I've been wearing my first-ever pair for the past year and a half. I was hesitant when I first put them on; the very prominent arch tempted me to send them back. I'm SO glad I didn't. After the initial break-in period (a week or so), the sandals get a nice better-than-barefoot feel. The fit is so very customizable--which comes in handy on long backpacking trips when one's feet start to swell. I take an 8.5 or 9 in trail runners, but the Chaco women's 8 works for me. I've learned to keep them nice and loose, and I don't have to worry about chafing or blisters.

I wore these nearly every day for four weeks this summer while walking el Camino de la Costa across northern Spain. That's 20 to 30 km a day through mud and mountains and city streets, in July heat. They held up well and gave me a killer sandal tan (far superior to a sock tan). The straps dry fast and there is no velcro to wear out or get gunked-up. The Vibram outsole grips like a dream.

My only wish, being a bit of a flat-footed supinator, is that Chaco would come out with a lower-arch version of these. I know I'm a minority here; most people lap up the arch support. Plus, after months of regular wear, I've flattened out the footbed so that it isn't so much of an issue. They still get 5 stars, because there is no finer footwear on the planet. Too bad they don't let me wear open-toed footwear at work.
View More Details on Chaco Z/1 Unaweep Sandal - Women's