Gear Review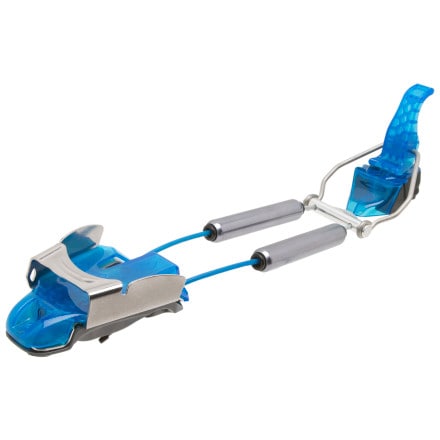 I have put in a solid 200+ days of hard teleing on the O2s with rid stiff cartridges, and I would not recommend them to any of my friends. While they are indeed adequately stiff for driving a pair of 186 karhus through any snow I could think of, the flex is very unnatural, and I have broken 5 heel pieces. The flex problem originates from the location of the springs, and results in a very stiff initial flex, followed by a less active low stroke. This basically means that it becomes difficult to initiate a turn that becomes progressively less stable as your stance lowers. A subtle detail, and perhaps a personal peeve, but give these bindings a demo before you purchase.
Also, due to some structural flaw, The heel pieces are exceptionally prone to snapping. Usually they fail right above the clamp, which is more frustrating than anything, but none the less, an obstacle, especially at the beginning of a day, or the top of a hike.
I hate to say it, because I really like BD gear, but there are much better binding options.
View More Details on Black Diamond O2 Telemark Binding