Gear Review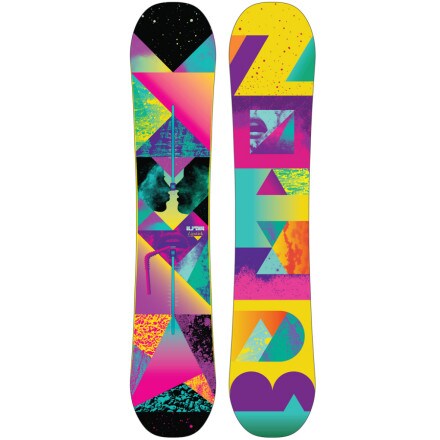 The Burton Lip-Stick has quickly become a favorite on the Women's team. This board has been built to accommodate the demands of a serious Woman. Keeping the same shape from last year the Lip-Stick appears to be the same, however the innards have had a complete makeover.

The Lip-Stick now has the award winning Flying V board profile. This is the Camber/rocker story at its finest. V-rocker in between your feet, camber under foot, then rocker to the tip and tail. All the power and forgiveness you need in one ride.

Burton has also added the Scoop; lifted up contact points on the tip and tail, Jumper Cables Hi-Voltage; carbon stringers woven into the fiberglass going from the end of the channel to the contact points.

There is now a smaller size for all sizes of riders. 141, 145, 149, 152, and 154. Dress up, go out on the town and don't forget your Lip-Stick.
View More Details on Burton Lip-Stick Snowboard - Women's