Gear Review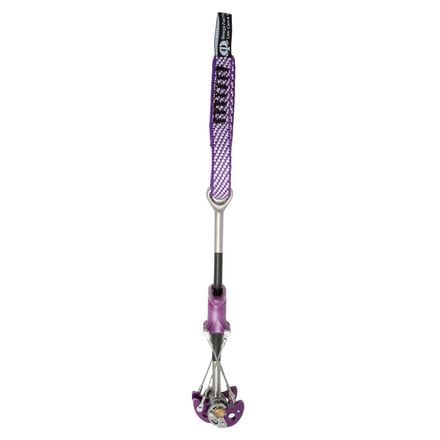 Posted on
Limited application cam
The camming range of these guys is great for the price of weight and a hard metal used for inner lobes. The former means you carry more weight. The latter means cam will walk more when inner lobes contact with rock.

There are a couple of thoughts on building a trad rack:
1. When I need to set 6 pieces of protection I will place 6 pieces.
2. When I need piece of protection to 1.25" I will place a 1.25" piece. I don't care whether it can be used for 1", 0.75", whatsoever. I need 1.25", I place it. I probably will place 1", 0.75", whatsoever piece at another spot (probably is a keyword here).

I don't care about greater camming range. I do care about having N pieces of protection of the relevant sizes. And I want them to be as light as possible.

These guys (especially yellow) are great to save for the end-of-pitch and building anchor. But definitely not a trad rack building back bone.
View More Details on Omega Pacific Link Cam