Gear Review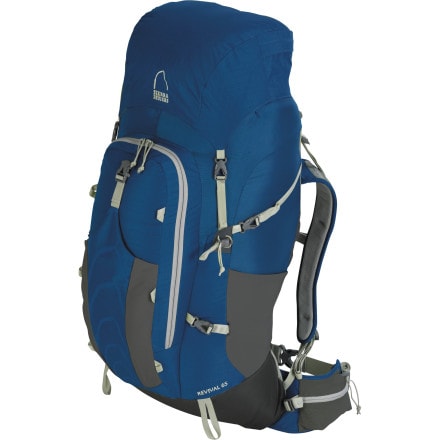 I recently upgraded my 20 year old Lowe Contour to the SD Revival 65. I love the weight and the way it fits my body. I have to admit that I have not used it tons yet, but I did use it for an overnight trip up Mt Adams. So I was hiking up hill with a tent, sleeping pad & bag, some warmer clothes, food, stove & pot, first aid, water and water filter. My biggest complaint is with the hydration sleeve. I know a lot of hikers that strongly believe that a hydration pack is not for alpine hiking. I still take one along with me. But the sleeve in the Revival is a little small. I could have two liters in my bladder but it was a very tight fit.
During day 2 of the hike up to the summit I had much less in my pack and I could cinch it down to be stable. I've never really liked the remove the top and use it as a day pack feature. Instead, just remove the top and make the rest of the pack lighter. I have seen complaints about the waist belt. I have a 32 inch waist and found the belt a little stiff but I never found it uncomfortable. I like the belt pockets for holding little items (snacks, sunscreen, lip balm) while the side pocket securely holds a nalgene bottle or a GPS unit (ie. ti stretches to accommodate small & larger items). The ties for ice axe and/or poles are nice. I did not get a chance to use the bottle opener and I might prefer a whistle (I know a lot of pack have that). I did not find the slope bottom an issue and maybe it even helped when glissading :).
I also like the rear access to the pack rather than just top-loading. The rear pockets are very handy. I also found the firm padding to be more comfortable for long distance rather than some of the softer padding that is out there. The pack vented well a climbing in 80 degree weather I never felt too hot because of the pack.
I have the S/M size, I am 5'3" tall (with a long back and short legs) and this pack fits well.
View More Details on Sierra Designs Revival 65 Backpack - 3800cu in