Gear Review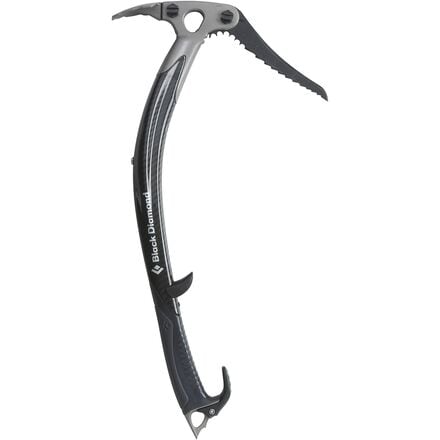 I've owned Prophets, the previous Cobras, and the new Cobras. They are great for mixed and hooking; however, they are less than stellar on pure steep ice-- due in part to their lightweight. Their big curve helps protect the knuckles and makes hooking mushrooms a breeze. Greatly improved over the previous version is the grip, its much thinner and easier to hold. Also good are the fangs for matching.

On the downside, their lightweight can make it more difficult to get a good stick-- especially in really hard ice (and vertical). Adding the heaver adze or hammer doesn't help much since the weight is behind the pick which makes the head flop side to side if you are not dead center on your swing.

Finally, if you climb leash-less but have the leash attachment on the tool the webbing will wear fairly quickly (due to the metal part swinging up and down). I had to retire the leash attachment after 1 season, no big loss since I don't use it and probably not an issue if you actually use the leash.

Ultimately, they are great tools and many people love them (I Like them a lot).
View More Details on Black Diamond Cobra Ice Tool