Gear Review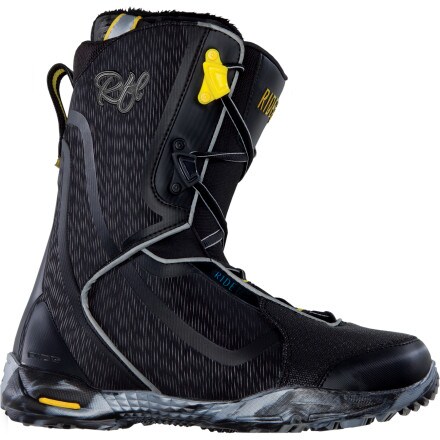 Posted on
Light, stiff, comfortable, and did I mention light?
I have last year's RFL's, but this years are pretty much a carry over this year (from what I understand).

I only put 6 or 7 days on these boots late last season, but put them through enough to give a pretty good review. The first thing you'll notice about these boots is how ridiculously LIGHT they are. Super, crazy light. Not many other boots that can compare in that aspect. The second thing you'll notice is how stiff they are. If you throw out the Salomon Malamute, they're probably one of the stiffest boots on the market right out of the box. But they're not uncomfortably stiff, they do allow enough movement to not feel like you're in a hard boot. They've softened up a bit through the few days I've ridden them. Ride's Intuition liner is, as always, super comfortable and conforms to your foot after a day or two of riding. I've always had an issue with heel hold in my boots as I've got a pretty skinny heel with a fat forefoot, but these boots lock your heel in 100%, no matter the shape. The key is the Internal Deep Draw, which essentially is an interface looped around your heel that ties into the lacing system. When you tighten the laces, it pulls the loop tight around your heel to completely lock it in. This is probably my favorite feature of the boot and definitely pushes it to the 5 star mark (which is pretty rare from me).

One thing to note is if you're looking at this boot and the Ride Insanos, I'd have to say that this boot has a wider forefoot than the Insanos. I originally bought the Insanos last year, but had to return them because my foot was too wide for the narrower forefoot of the boot. So if you've got a moderately wide foot, I'd definitely recommend the RFLs over the Insanos.

At this point I'm having a hard time finding a downside to these boots. They're stiff, responsive, supportive, and super comfortable. I spent an entire day hiking the sidecountry at Stevens Pass in these boots and my feet never got sore or tired.

Bottom line is, these boots live up to their name (RFL = really freakin' light).
View More Details on Ride RFL Lace Snowboard Boot - Men's