Gear Review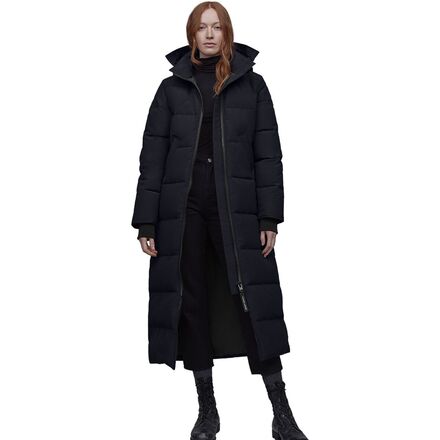 Posted on
Letter to Canada Goose
I am going nuts trying to find a replacement long down ladies coat for a 7 year chalet coat (which they forgot to fill with down in their new version). All of the coats I've sent back are lacking loft/fill. I was beginning to think I was going to have to design my own when I noticed the Ladies Mystique Parka. I hesitate to buy it after I saw it was designed for 1) a movie star who evidently didn't go far from her set or stay outside for more than 20 minutes 2) there are only 2 hand warmer exterior pockets on the outside. Those 2 factors alone are a turn off and could possible keep me from buying this coat in the future. The warmth factor is always a secret until you wear and test it yourself.
The (Canada Goose) Expedition & Resolute coats for ladies look great but the short length requires the use of snow pants with it as you wait long periods for a bus/train or work-out your dogs in any cold northern climate.
Any chance you'll be offering the Mystique in the future that has more serious features... like more exterior pockets? Fashion is also nice but this great coat will be worn for years; long after this year's tight-fitting/show-off-the-bust style has vanished.
Would you like me to redesign this coat for you - I have a good sense of humor? It would be simple. 1) Relax the fit 2) put on 2 lower bigger exterior pockets 3) Make sure you have the goose down in the coat that allows for zero temps and this would be a sensational coat for any serious outdoor woman and well worth the price; i.e. my ideal coat.
View More Details on Canada Goose Mystique Down Parka - Women's