Gear Review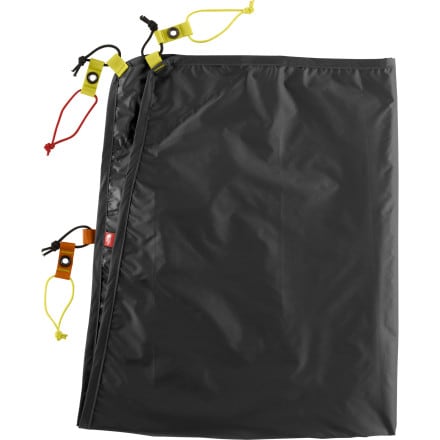 Posted on
Leaky Tent? Don't worry, be happy
Listen up, ok you're having issues with your fly leaking, so here is what you do: Buy a tube of "SEAM GRIP". This is the name of the best sealent on earth for your tent/fly, whatever. I have attached a pic so you can see what the tube looks like. Forget all the other seam sealers out there -- they're junk!
Application: Like all good things, this will take a little time, so prepare to make this a small project. Step 1. Put up your tent, and/or your Fly on your tent (which ever, or both). The idea is to completely stretch out your tent/fly seams at their max. Step 2. Use masking-tape (nothing else will do) and align it on both sides of your seams, i.e., one strip of tape on one side, then another on the other side. Step 3. Once you have done this all you will have exposed now is the seam itself, so go ahead and apply the seam grip to the seam and let dry. Step 4. As the seam grip is mostly dry apply some baby powder on top of the seam grip -- this will prevent it from sticking to the rest of your fly and tent when you go to roll it up. Step 5. Finally, peel back the masking tape and you will have a perfectly sealed seams. Step 6. Lastly, after pealing off the masking tape you will want to leave it sit open and continue it's drying process.

That's it. Just use common sense and all will work out well for you.

I sincerely hope this helps in your quest to seal you leaks.

Don't worry -- be happy!
View More Details on The North Face Tadpole 23 Footprint