Gear Review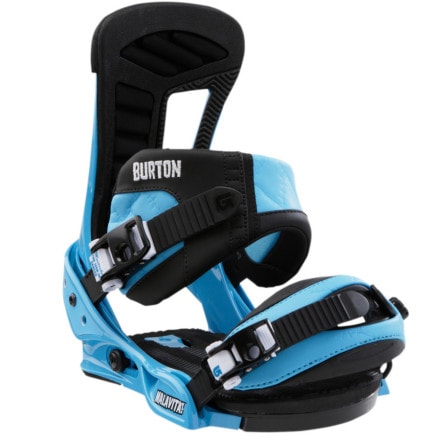 Posted on
La MALAVITA atacca!
This is a good binding.

OK, rather simple statement but if you think about it, determining if a binding is good or not should be right? I mean, you shouldn't even NOTICE them on your feet when they're working right and have been designed correctly.

They're light (around the 2 lb range give or take)

Look good (highback design is inspired by an old IBM computer)

Comfortable- ASYM straps which are customizable, fully adjustable, gel-filled and no pressure points. The full bed eliminates would be vibrations and B3 un-freezable gel in the heel area provides incomparable cushioning and keeps you riding longer , reducing overall pain.

I like these and cartels, but if you DON'T like the Cartel, you WILL like these as the tray is similar but straps and highback are way different an un-noticeable. Maybe just not as responsive as the Cartels, definitely a step above the Triads.

I also dig these because of their ease of set-up, some quick adjustments and tightening and you're good to go, it's painless. They're good and any hole-pattern of board and pretty much good for any style of rider- not park only or not freeride only.

I wore these with my Nitro Eero boots size 10 and I got a medium binding and it fit perfectly.

lastly, Ratchets- a huge factor with me, they're super secure and burly looking but do not adda ton of weight. I feel like I could hang from the ratchets, they're not popping out anytime soon.
View More Details on Burton Malavita Snowboard Binding