Gear Review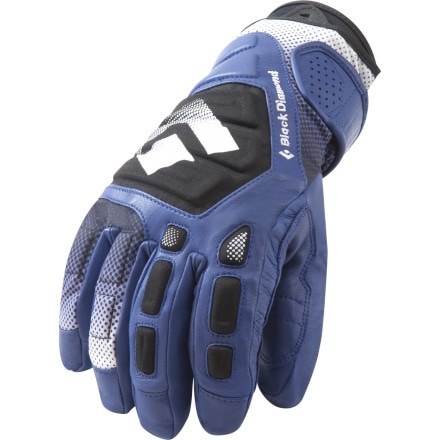 Posted on
Killer glove, wish the fit was better
I LOVE the looks of these gloves. They have been incredibly durable so far, and have been able to keep my hands dry at all times.
I even wear these snowboarding occasionally and haven't seen any premature wear and tear from dragging my hand or grabbing the edges of my board.
I seem to have really poor circulation, and on the colder days(I'll say 0 and below), my hands nearly freeze of.

My one HUGE issue is that I really struggled to find the right fitting size.
The length of my hand from bottom of my palm to the tip of my middle finger is about 7.5" and the circumference of my hand is about 6.5". According to BD's size chart, I would need a small(perfectly normal for me) But when I received the small, I seriously could not even put my hand in it. I then exchanged it for the medium- my hand at least fits into the gloves, but the thumb is sewn too small. There's about 1-2 cm of space in between the my Thenar(muscle at the base of my thumb) and the glove. It's sort of annoying(read: impossible) to open my hand wide while wearing these gloves.

I desperately want to like these gloves as the goretex works wonders and they look awesome....
View More Details on Black Diamond Legend Glove - Men's